A national cultural monument, administered by The National Heritage Institute
The Březnice Castle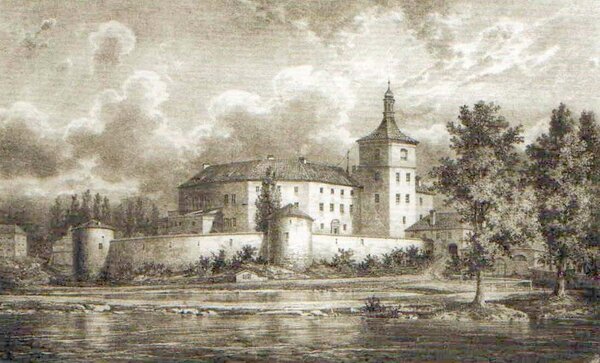 The Březnice Castle – a memorable place in Central Bohemia, having witnessed many important events of Czech history, has become a place which reflects the cultural, spiritual and social atmosphere of Czech lands since the end of the 12th century and enables learning about it.
The originally Gothic fortress of the Old Bohemian Buzice family from the 1st half of the 13th century, which was rebuilt into a Renaissance chateau in the 2nd half of the 16th century by Georg Lokšan from Lokšany, vice-chancellor of the Czech King and Roman Emperor Ferdinand I. The historical jewel is the castle library, called Lokšanská, the oldest chateau library in Bohemia preserved in the original form from 1558. At the time after the Battle on White Mountain the castle was acquired by the royal prosecutor Jeníšek from Újezd.
The most remarkable architectural finish of the chateau of this period is the Early Baroque chapel of the Immaculate Conception of the Virgin Mary from 1625 to 1632 with the rococo organ of Vojtěch Schreier of Kuks from 1796. From 1728 to 1872 the castle belonged to Krakow family from Kolovrat. The last private owners were Palffys of Erdöd until 1945. You can look into the history during your own castle tour. The chateau interiors are reminiscent of individual noble families (family galleries, African salon) and artistic styles (Renaissance, Baroque, Rococo and Empire Halls). The chateau armoury includes virtually all kinds of weapons, from cold to firearms, from offensive to defensive weapons, from the 15th to the 19th century. Part of the whole area is an English park with an area of 20 hectares with two ponds and a number of rare tree species.
Quick contact
Are you lost? Don't worry, give us a call and we will help you.
Zámecký obvod 24/, Březnice 26272